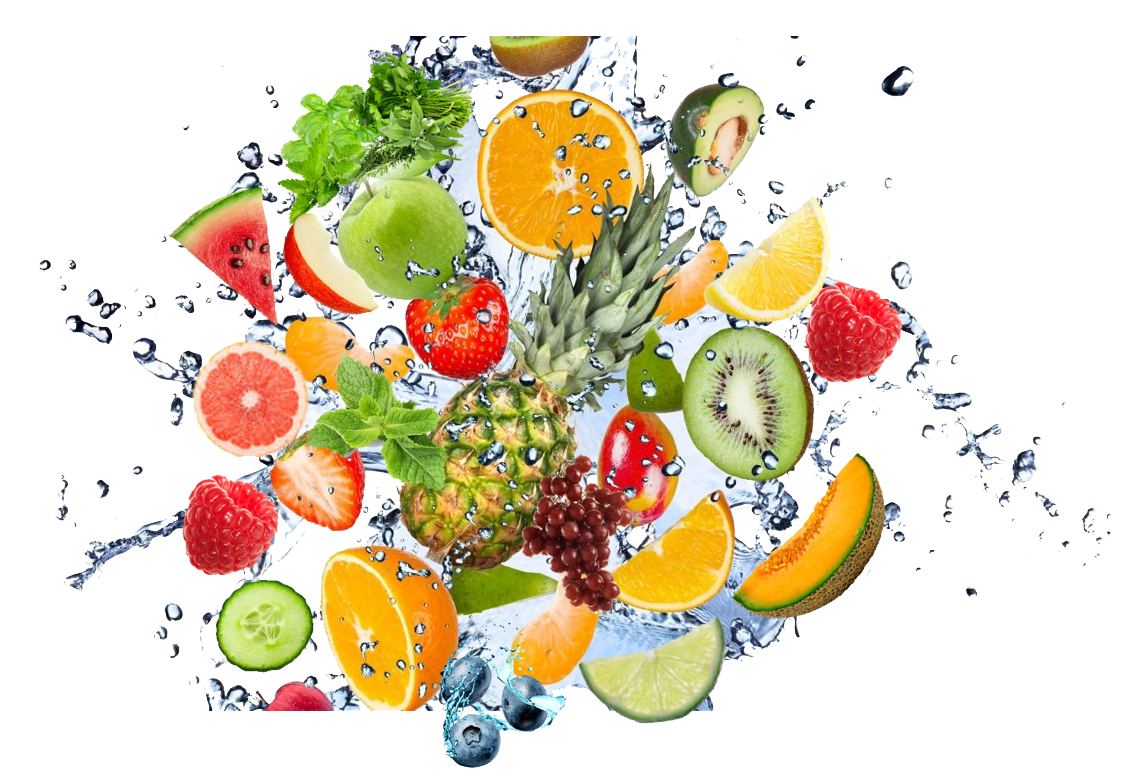 Fruits and vegetables
Sri Lanka is an island blessed with nature with diverse agro climatic zones in the country which enables our farmers to cultivate many varieties of fruits and vegetables, throughout the year. Fruits & Vegetable sector in Sri Lanka is a priority industry for development of rural economy. All produce for export is harvested and packed at farm gate under optimum storage conditions and temperatures for export within 24 hours of harvest, with constant supervision of our in-house quality controllers.
Our fresh fruits and vegetables include Avocado, Pineapple, Papaya, Lime, Passion Fruit, Banana, Strawberry, Snake Gourd, Bell Pepper, Capsicum, Chilly, Tomatoes, Cabbage, Carrots, Beetroot, Cucumber, Beans, Radish, Zucchini, Lettuce, Celery, Parsley, Coriander, Mint, Rosemary and Basil.
Spices and condiments
The Sri Lankan spices are renowned throughout the world for their taste and quality. A variety of spices and condiments originate from forests and cultivated trees. Most of them are consumed locally. Some of the spices like nutmeg, mace, cinnamon and cassia are of substantial commercial importance. Spices and Condiments play a very important role in Sri Lankan Cuisine, and they can make the difference between a bland meal or a great-tasting, savory dining experience.
Our range of spices & condiments include Black Pepper, Cloves, Nutmegs, Cinnamon, Mace, Cardamon and Chilly.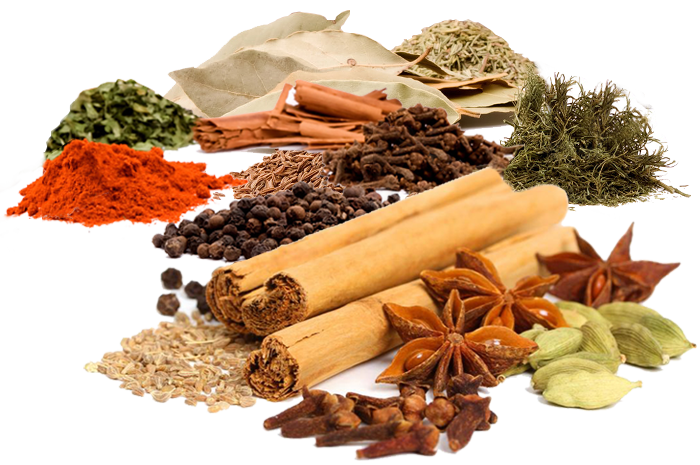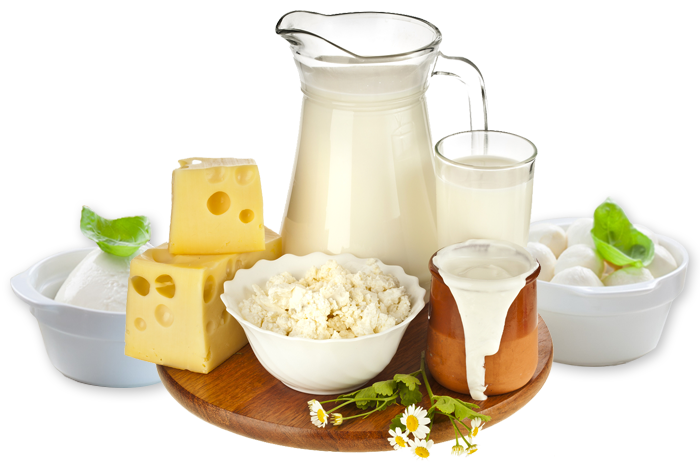 Dairy products
Dairy foods are unique energy bundles crammed full of nutrients essential for a healthy diet, and they taste delicious! With more than 10 essential nutrients, dairy will always be a rich source of inspiration for food professionals and food lovers alike. The demand for dairy products are increasing rapidly and we in recognition of this have tied up with the best dairy producers of Sri Lanka to service this flourishing markets with a varied product range. Cheese and Cream, Butter and Margarine, Eggs and Milk can be found in our dairy products range.
Our range of spices & condiments include Black Pepper, Cloves, Nutmegs, Cinnamon, Mace, Cardamon and Chilly.
Sea Food
Being an island Sri Lanka has an abundance of seafood and other aquatic resources to share with others.
We offer you a wide range of seafood items. They are locally caught, collected, processed and stored according to international food safety standards. You will get reliable, quality, healthy and nutritious seafood items according to your requirements.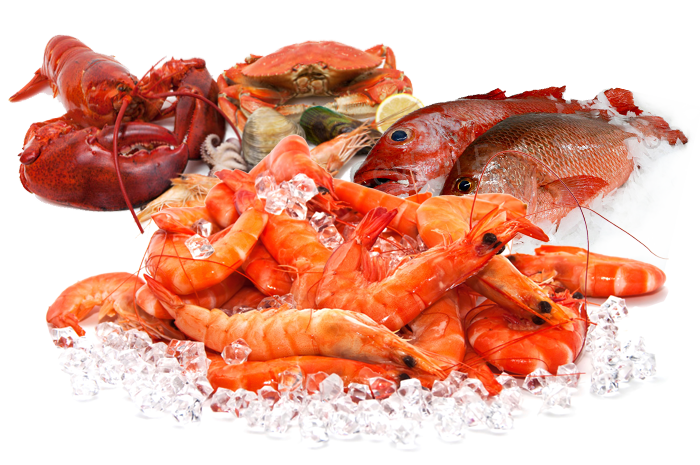 Meat Products
Our meat products are from farm grown healthy animals. All meat products are processed stored and packaged using the latest food process and manufacturing technologies to guarantee safety and quality. Every meat product goes though a strict quality control and quality check to ensure the international food safety and quality standards. You will get reliable high quality and delicious meat products for your enjoyment.
Packaged Food Products
We export a vast range of canned foods and juices, all manufactured in Sri Lanka with local tropical fruits and spices. The specialty of our food products is that they do not contain any preservatives, artificial colours and any harmful contents. All products are only pectin based and of the highest guaranteed quality
Packaged food can be found in the form of tins or in cardboard packages such as breakfast cereals, crackers, biscuits or in plastic containers such as margarine, yogurt, cream, cottage cheese & salt or in jars for example jams, honey and pickles or wrapped in paper, plastic or foil such as butter, cheese and cold meat or in bottles like milk and cooking oil.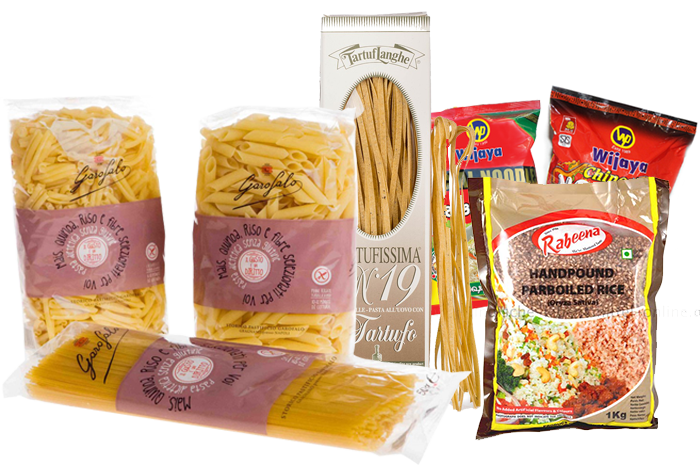 Other Food Products
Rice is the single most important crop occupying 34 percent of the total cultivated area in Sri Lanka. It is one of the famous in the cuisine of Sri Lanka, which is usually consumed daily, can be found at any special occasion, along with spicy curries.
Wheat is the second most produced food among the cereal crops, while rice ranks third. Wheat grain is a staple food used to make flour for leavened, flat and steamed breads, cookies, cakes, pasta, noodles and couscous.
Rice noodles are most commonly used in the cuisines of East and Southeast Asia, and are available fresh, frozen, or dried, in various shapes and thicknesses. Rice noodles are noodles that are made from rice.
Mineral Water
We also provide high quality mineral water to quench your thirst. Our mineral water products contain the purest minerals available on the market such as calcium, sodium, magnesium and iron. Mineral water is usually distinguishable by its specific content of these trace elements and minerals, giving each drop a unique taste.